Team
We are a bunch of creative misfits that view the world unconventionally. A curious lot, we know that curiosity did NOT kill the cat. We're always trying to discover and creatively explore new mediums and different avenues, relentlessly pushing our boundaries and creating great big things. #MillenialsAtHeart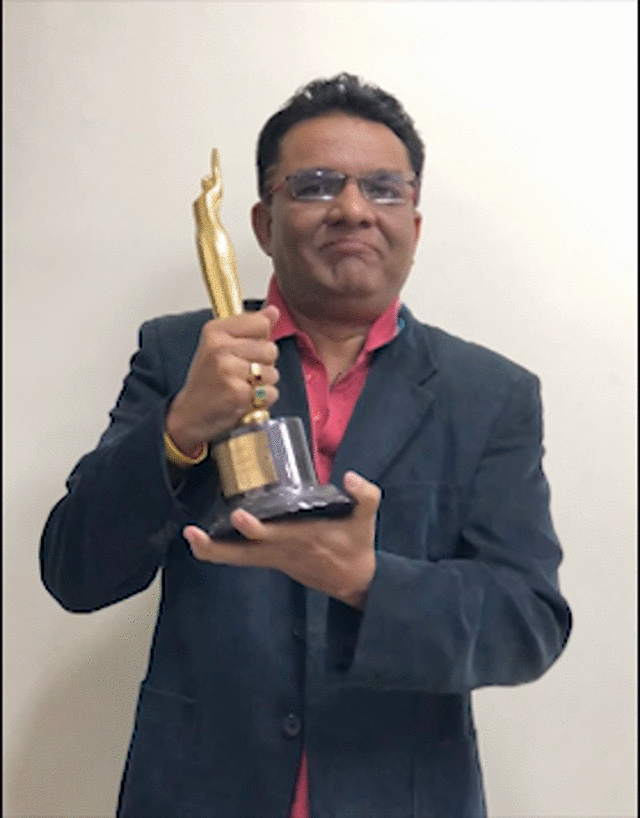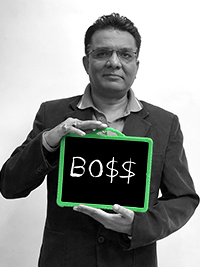 Prashanto Das
AKA "PD", AKA "The Bossman", he is the mastermind and the Producer for all things Tsunami. An award-winning creative professional with over 25+ years of experience, we like to call him: "a serial "ideapreneur" for his ever-readiness to jump at the wildest opportunities. His best friend: Time. His worst enemy: The lack of it :)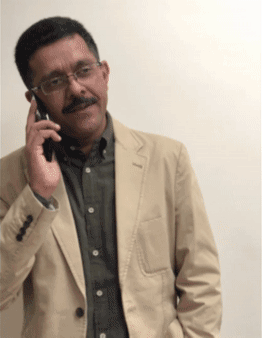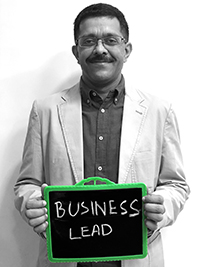 Bharath Ganapathi
Our very own adventure man, Bharath - with his 25+ years of experience - dives into strategy and brand marketing as if it were a scuba diving session in the Indian Ocean! If you ever call his cell and can't get through, just assume he's somewhere on the Himalayas, taking in the view and mesmerizing pictures of it.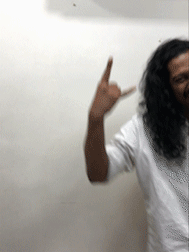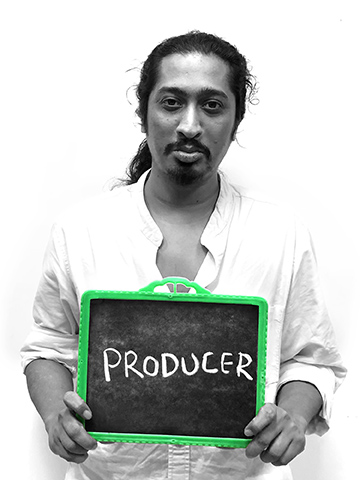 Jason John
AKA "JJ", AKA "tech support" (our inside joke… sorry Jason!) He is, to say the least, the biggest tech geek of us all! With his versatile background in music, an eventful decade in the biz and his long curly locks, he's possibly the coolest film producer you will ever meet. Loves Bounty, cold coffee and cookies. Hates shoelaces. His favorite person: His adorable little dog, Mochachino.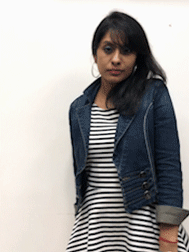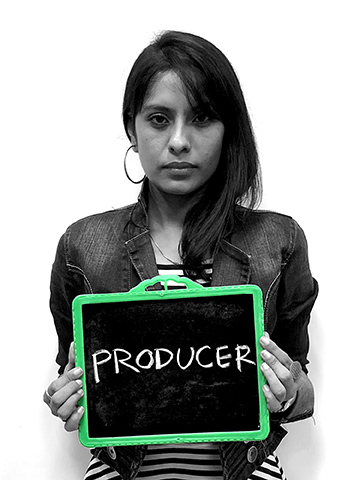 Cookie Singha
Just as the name suggests, Cookie is the sweetest person you'll come across. She is as versatile as one can be: an award-winning child artist, theatre actor, fashionista, ninja coordination skills, and a badass producer. Born in the mountains, she's always prepared for a long grueling shoot with a little fluffy backpack of essentials. Bubbly, fun-loving, full of life!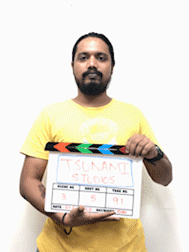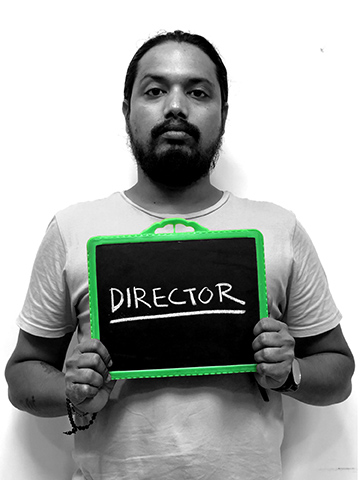 Rishi Sonawane
Rishi is our man on the field - he's all about execution, execution & execution! Apart from that, he also is a writer-director and is exploring uncharted territory with all the new tech thrown at him (*team bursts into mad laughter*). If you want to know anything about current affairs and politics, he is the man to go to. He loves international cinema and is slightly dyslexic (NOT, but his spelling sucks!)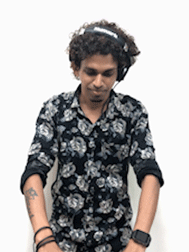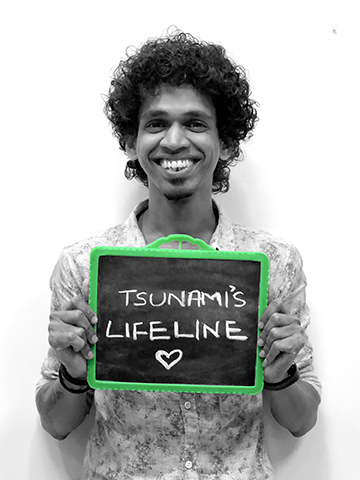 Ganesh Tirlotkar
AKA "DJ waale babu", Ganesh is our baby-faced man in the office and our go-to for everything we need! Desk jockey by day and disc jockey by night, Ganesh's happy-go-lucky attitude, perfectly curly afro and bewildering boyish charm is TOTALLY misleading. We thought he was 23, maybe 24. He's 34. And married. AND has a 7-year old daughter. (WHAAAAAT!)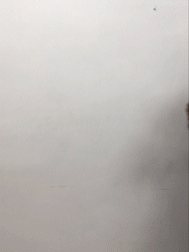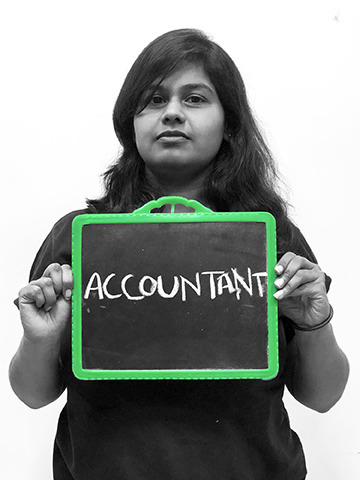 Shrujal Sanghvi
AKA "BOGO", yes, you read that right – Buy One Get One is her mantra for all office parties (always looking to save costs, these finance people we tell you). Shrujal not only takes care of the finance and numbers but also takes care of our stomachs with the excess but definitely yummy food that she gets in her tiffins (notice that tiffins is PLURAL… she gets multiple). She's terrified of dogs and loves snacking on sachets of sugar (after which we have to deal with her sugar high and uncontrollable giggling!)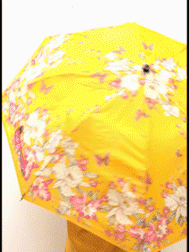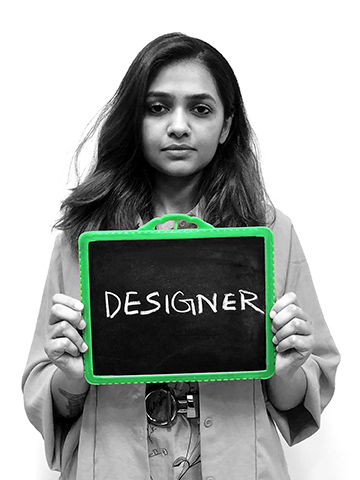 Jill Mehta
Graphic designer and passionate photographer, Jill is a paradox in herself - her name of course, and the fact that she is a workout junkie and loves junk food! She is a die-hard fan of Salman Khan, loves dogs and the color yellow. There's something about her… everybody in the office knows someone that looks EXACTLY like her! She only watches romcoms, but once in a while (after much persuasion), she does approve a thriller film.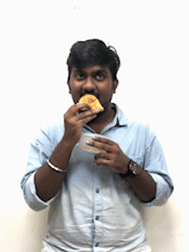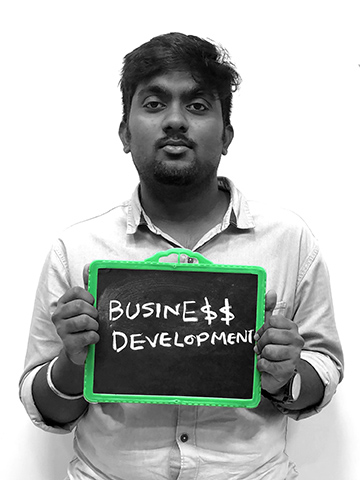 Dhanush Singupalli
AKA "Singu", Dhanush powers our biz dev. He's an engineering grad who has absolutely no idea why he studied it in the first place. He claims to be a victim of his filmy South Indian dad, who allegedly made him watch Bahubali 30 times! He is allergic to kids (?) and curd (not really, he just strongly dislikes it). He worships Darth Vader and is a total movie buff! He's been planning to diet and workout for the past 3 years. #LOL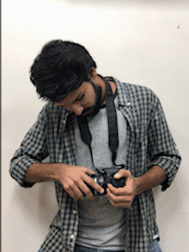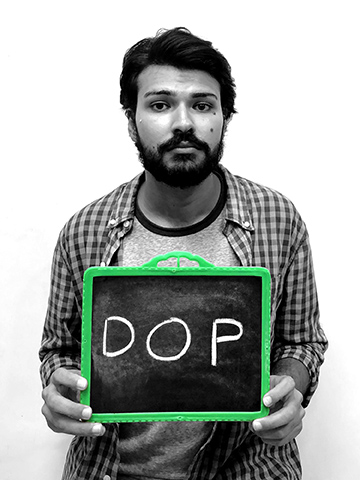 Sagar Kaushik
Our quiet but talented cinematographer was born in Dehradun - a complete mountain man who loves adventure and hiking. He dislikes tourists in the mountains, even though he acknowledges that they pretty much fund the economy there. He religiously follows FC Barcelona, but Messi is NOT his favorite player. Sagar has lived around cats his whole life, but is more of a dog person!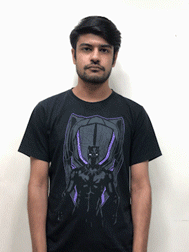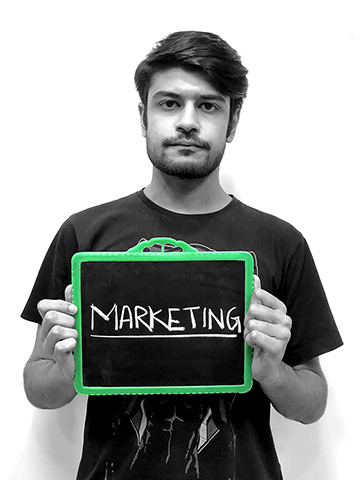 Vilakshan Gaur
Vilakshan the quieter one. But don't let this demeanor fool you… he may look super innocent, but wit, dark humor, and sarcasm are his suitors - a deadly combination. In his spare time, you can find him flicking through his comics, ones he's read not less than 8367 times. He's a Marvel and DC fanatic. We have quite a few of those, don't we?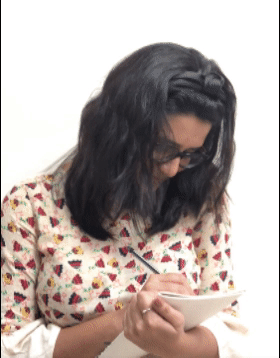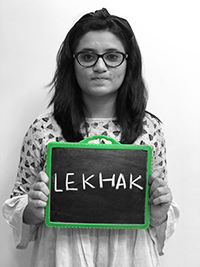 Rucha Kulkarni
A fashion design graduate, her dressing sense reflects her minimalist nature. She takes some time to adjust to people but once she does, you'll beg her to stop talking. Writing in her free time while of course munching on some snacks seems to be her biggest hobby. No matter how much you try, you just can't out-Virgo this nerd!We strongly suggest you don't mess with this one as she's a black-belt in karate (Yes, really).